Universal Colorant
Product Info
What is Universal Colorant?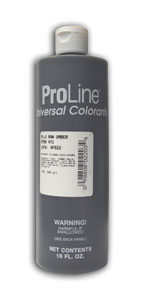 A liquid pigment used for point of application custom tinting in latex and alkyd coating systems
What does Universal Colorant do?
Allows user to match a full palette of colors quickly and easily; ideal for coloring and staining on any Xcel decorative overlayment.
How compatible is Universal Colorant?
Can be used in most latex emulsions (acrylic, PVA), alkyds and other synthetic and oil based coatings. Universal Colorants can be used for interior and exterior applications.
Will it affect the drying time?
Unique formulation will not appreciably affect the characteristics of most paints and stains.
FOR PROFESSIONAL USE ONLY
For more information, refer to the Xcel Surfaces Installation Manual or call 800.644.9131
Technical Data
MSDS Data